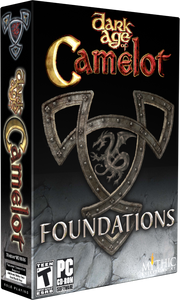 Foundations is a free expansions for Dark Age of Camelot which introduced the player Housing system it was released June 18, 2003.
Ability to change the outward appearance of the house with banners
Customizable garden
Upgrade or downgrade a house
House permissions system
Guild housing
Housing NPCs
House Vaults
Guild vaults
Tradeskill tools
Bind stones
New Zones
Edit
| Albion Zones | Hibernia Zones | Midgard Zones |
| --- | --- | --- |
| | | |
Ad blocker interference detected!
Wikia is a free-to-use site that makes money from advertising. We have a modified experience for viewers using ad blockers

Wikia is not accessible if you've made further modifications. Remove the custom ad blocker rule(s) and the page will load as expected.